Introduction
In the fast-paced digital landscape, where every second counts, the speed of a website can be the make-or-break factor for user engagement. The phrase "time is money" resonates profoundly in the online realm, where swift loading times can either captivate or deter visitors. This article delves into the pivotal role of website speed in crafting a user-friendly design. From creating lasting first impressions to influencing SEO rankings, the speed at which a website operates is a critical component in the user experience equation. 
Join us as we explore the significance of website speed, the strategic involvement of digital marketing agencies, and actionable steps to optimize performance. Fasten your seatbelts – we're about to navigate the accelerated lanes of web design for a smoother, more engaging online journey.
Introduction to the Importance of Website Speed
In the ever-evolving digital landscape, the speed at which a website loads plays a pivotal role in shaping user perceptions and interactions. This introductory section aims to underscore the fundamental importance of website speed in crafting a user-friendly design.
Capturing Initial Impressions: 
Swift loading times are akin to a firm handshake in the virtual realm. The first few seconds a user spends on a website often determine whether they will stay or swiftly move on. In a world where attention spans are shrinking, a website that swiftly delivers its content not only captures attention but also sets a positive tone for the user's entire online experience.
SEO Ranking Impact:
Search engines have become the gatekeepers of the internet, and they favor websites that prioritize user experience, including fast load times. Website speed is a crucial factor in search engine algorithms, influencing the ranking of a site in search results. A faster website not only attracts more visitors but also enjoys better visibility, ensuring it stands out in the competitive digital landscape.
Reducing Bounce Rates:
A slow-loading website is a quick turn-off for users. High bounce rates, indicating users leaving a site shortly after arriving, can be directly attributed to sluggish performance. By addressing website speed, businesses can significantly reduce bounce rates, retaining visitors and increasing the likelihood of converting them into customers.
Mobile Friendliness:
With the prevalence of smartphones and tablets, users access websites from a variety of devices. A user-friendly design extends beyond desktops to ensure optimal experiences on mobile devices. Fast-loading websites are not only appreciated by users on the go but are also favored by search engines, as mobile-friendliness is a key factor in mobile search rankings.
As we navigate the intricate web of user experience, this section sets the stage for a comprehensive exploration of why website speed matters. In the following sections, we will delve into the strategies employed by digital marketing agencies, the integration of content delivery networks, the significance of browser caching, and the ongoing monitoring required for sustained performance. Together, these elements contribute to a holistic understanding of how website speed is not just a technical consideration but a cornerstone in creating a seamless and engaging online presence.
Why Website Speed Matters
In the digital age, where immediacy is paramount, the speed at which a website operates holds profound implications for user satisfaction, search engine visibility, and overall online success.
First Impressions: The Critical Initial Interaction
The adage "you never get a second chance to make a first impression" rings especially true in the virtual realm. Users form snap judgments about a website within seconds of landing on it. A slow-loading site can undermine even the most compelling content, leading to frustration and a swift departure. On the contrary, a fast-loading website immediately communicates professionalism and reliability, enticing users to explore further.
SEO Ranking: Influence on Search Engine Visibility
Search engines prioritize user experience, and website speed is a key metric in this regard. Google, for instance, considers page speed as a ranking factor. A website that loads quickly not only enhances user satisfaction but also aligns with search engine algorithms, resulting in improved search rankings. This connection between website speed and SEO underscores the symbiotic relationship between a seamless user experience and online visibility.
Reduced Bounce Rates: Understanding and Reducing User Abandonment
High bounce rates, where users quickly exit a website, are often symptomatic of slow-loading pages. Users today expect instant access to information and are unlikely to tolerate delays. By optimizing website speed, businesses can curtail bounce rates, keeping users engaged and increasing the likelihood of conversions. A reduced bounce rate is not only a metric of user satisfaction but also positively impacts a website's overall performance in search engine rankings.
Mobile Friendliness: Responsive Design for Various Devices
The proliferation of mobile devices has transformed online behavior, with users accessing websites from smartphones and tablets. Website speed is integral to mobile-friendliness, ensuring that pages load seamlessly across diverse devices and screen sizes. Mobile-friendly websites not only cater to a broader audience but also align with search engine algorithms that prioritize mobile-optimized content. Thus, website speed becomes a crucial factor in enhancing the overall user experience on mobile platforms.
The Role of a Digital Marketing Agency
As businesses navigate the digital landscape, the role of a proficient digital marketing agency becomes paramount in ensuring optimal website speed and, by extension, a seamless user experience.
Overview of the Digital Marketing Agency's Contribution:
A Digital Marketing Agency serves as a catalyst in the quest for an impeccably performing website. Beyond the traditional realms of marketing, these agencies play a pivotal role in enhancing website speed. Their expertise extends to the technical intricacies and strategic considerations that underpin a fast-loading, user-friendly website.
Importance of Performance Analysis:
The foundation of any website optimization strategy lies in a thorough performance analysis. Digital marketing agencies employ a range of tools and methodologies to scrutinize every aspect of a website's performance. From page load times to server response rates, a comprehensive performance analysis serves as the roadmap for subsequent optimization efforts.
Optimization Strategies:
Armed with insights from performance analysis, digital marketing agencies implement targeted optimization strategies. These may include compressing images, minimizing code, and streamlining server configurations. By addressing bottlenecks and inefficiencies, these agencies enhance website speed, fostering a more enjoyable and efficient user experience.
Content Delivery Network (CDN) Integration:
A pivotal strategy in the arsenal of digital marketing agencies is the integration of a Content Delivery Network (CDN). CDNs distribute website content across servers worldwide, reducing the physical distance between users and servers. This not only accelerates page load times but also ensures consistent performance for users across different geographical locations.
Browser Caching:
Another essential aspect of website speed optimization is browser caching. Digital marketing agencies implement caching strategies that store frequently accessed resources on users' devices. This significantly reduces load times for returning visitors by eliminating the need to reload static elements, contributing to a faster and more responsive website.
Continuous Monitoring:
Recognizing that website optimization is an ongoing process, digital marketing agencies engage in continuous monitoring. Through real-time analytics and performance tracking, these agencies ensure that the benefits of optimization persist over time. Continuous monitoring allows for prompt identification and resolution of any emerging issues, maintaining optimal website speed.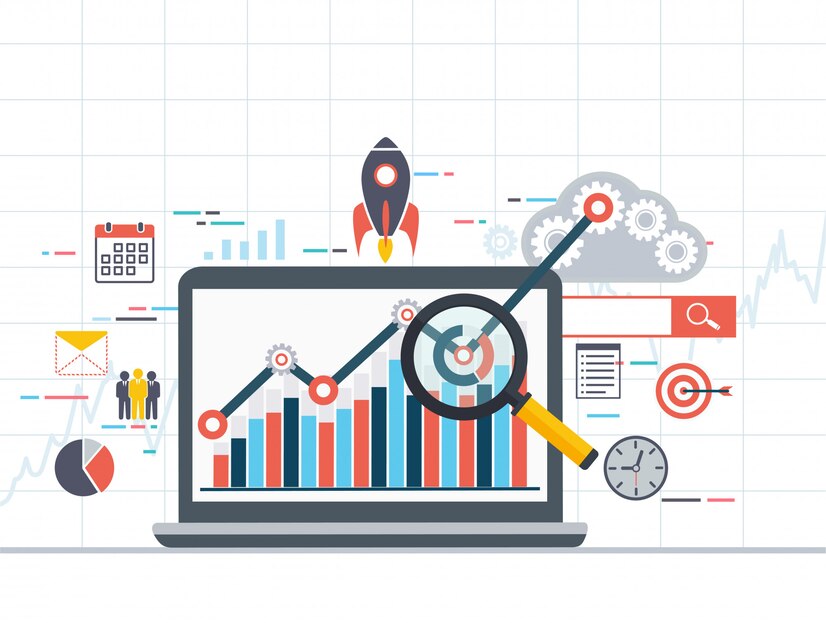 Optimization Strategies
Optimizing website speed involves a combination of technical finesse and strategic decision-making. In this section, we delve into the core optimization strategies employed by digital marketing agencies to enhance the performance of a website.
Comprehensive Performance Analysis:
Before implementing any optimization strategy, a digital marketing agency conducts a thorough performance analysis. This involves assessing various aspects such as page load times, server response rates, and overall website responsiveness. The insights gleaned from this analysis serve as the foundation for targeted optimization efforts.
Image Compression and Optimization:
Images are often a major contributor to slow page load times. Digital marketing agencies employ image compression techniques to reduce file sizes without compromising quality. This not only accelerates load times but also ensures a visually appealing website. Additionally, optimization includes choosing the right file formats and implementing responsive image designs.
Code Minimization and Streamlining
Unnecessary or redundant code can hinder website performance. Digital marketing agencies engage in code minimization and streamlining, eliminating extraneous code that may impede loading times. This process not only enhances speed but also improves the maintainability of the website's codebase.
Server Optimization
The efficiency of the hosting server significantly influences website speed. Digital marketing agencies assess and optimize server configurations to ensure swift response times. This may involve upgrading server hardware, utilizing caching mechanisms, and optimizing server software to handle increased traffic seamlessly.
Prioritizing Critical Rendering Path
To enhance perceived website speed, digital marketing agencies focus on optimizing the critical rendering path. This involves prioritizing the loading of essential elements that are crucial for the initial visual display of a page. By ensuring the rapid loading of key resources, agencies create a more seamless and engaging user experience.
Lazy Loading for Resource Efficiency
To further optimize website speed, digital marketing agencies implement lazy loading techniques. This strategy involves loading images, scripts, and other elements only when they come into the user's viewport. By deferring the loading of non-essential resources, lazy loading conserves bandwidth and accelerates the initial page load.
Minimizing HTTP Requests
Each element on a webpage, from images to scripts, requires a separate HTTP request for retrieval. Digital marketing agencies work on minimizing the number of these requests by combining files, utilizing CSS sprites, and employing other consolidation techniques. Reducing HTTP requests is instrumental in expediting overall page load times.
Utilizing Browser Caching
Browser caching is a critical aspect of website speed optimization. Digital marketing agencies implement caching strategies to store static resources like images, stylesheets, and scripts on users' devices. By doing so, subsequent visits to the website involve less data retrieval, resulting in faster load times for returning visitors.
Browser Caching for Speed Optimization
Browser caching is a fundamental strategy in the arsenal of digital marketing agencies striving to optimize website speed. This section explores the nuances of browser caching and how its strategic implementation contributes to faster load times and a more efficient user experience.
Understanding Browser Caching:
At its core, browser caching involves storing static resources locally on a user's device the first time they visit a website. Instead of re-downloading these resources with each subsequent visit, the browser retrieves them from the local cache. This significantly reduces load times by minimizing the need for repeated data transfers between the user's device and the web server.
Types of Resources Cached:
Browser caching typically applies to various types of resources, including images, stylesheets, scripts, and other static elements that don't frequently change. By caching these resources locally, websites can deliver a faster and more responsive experience to returning visitors.
Setting Cache Lifetimes:
Digital marketing agencies configure cache lifetimes to dictate how long specific resources are stored in a user's browser cache. While setting longer cache lifetimes can improve load times for returning visitors, it's crucial to balance this with the need to promptly deliver updated content. Agencies strike a balance by carefully determining optimal cache durations for different types of resources.
Benefits of Browser Caching:
The benefits of browser caching are multifaceted. For returning visitors, cached resources lead to quicker load times, creating a more seamless browsing experience. Additionally, the reduced demand on the server for frequently requested resources contributes to improved server performance and bandwidth efficiency.
Implementation of Cache-Control Headers:
Cache-Control headers are a vital component of effective browser caching. These headers provide instructions to the browser on how to handle caching for specific resources. Digital marketing agencies utilize Cache-Control headers to specify cache durations, control caching behavior, and ensure that the most up-to-date content is delivered when necessary.
Considerations for Dynamic Content:
While browser caching is highly effective for static resources, dynamic content presents unique challenges. Digital marketing agencies employ strategies such as versioning or dynamic content caching to balance the benefits of caching with the need for real-time updates in dynamic elements.
User-Friendly Expirations and Purging:
To maintain a user-friendly experience, digital marketing agencies implement strategies for expirations and purging. This involves automatically updating or purging cached resources when changes are made to the website. By ensuring that users consistently access the latest content, agencies strike a balance between speed optimization and content freshness.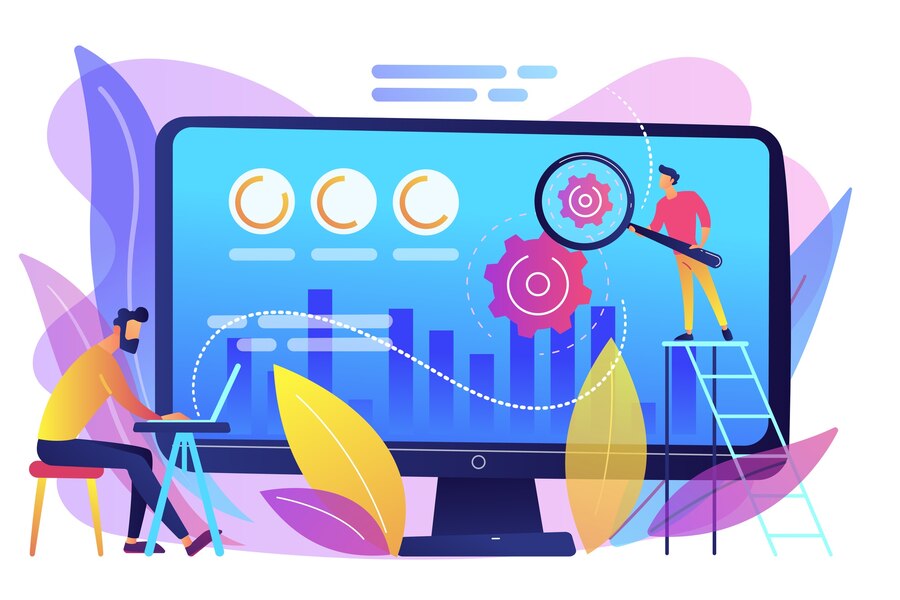 Continuous Monitoring for Sustained Performance
In the dynamic landscape of the internet, achieving optimal website speed is not a one-time effort but an ongoing commitment. Continuous monitoring is the linchpin in this endeavor, ensuring that the performance gains achieved through optimization strategies persist over time. This section explores the significance of continuous monitoring and its role in sustaining peak website performance.
The Imperative of Ongoing Assessment:
Continuous monitoring involves the regular and systematic evaluation of various performance metrics to gauge the health of a website. It goes beyond the initial optimization phase, acknowledging that the digital ecosystem is in constant flux, with factors such as user behavior, technological advancements, and competitor actions influencing website performance.
Real-Time Analytics for Immediate Insights:
Digital marketing agencies leverage real-time analytics tools to gain immediate insights into website performance. These tools provide a granular view of user interactions, page load times, server response rates, and other key metrics. Armed with this real-time data, agencies can swiftly identify and address any emerging issues that may impact website speed.
User Experience Feedback Loops:
User experience is at the heart of website speed optimization, and continuous monitoring includes feedback loops to capture user sentiments. Surveys, heatmaps, and user session recordings offer valuable insights into how visitors interact with the website. By understanding user behaviors and pain points, agencies can fine-tune optimization strategies to align with evolving user expectations.
Identification and Resolution of Performance Bottlenecks:
Continuous monitoring enables the proactive identification of performance bottlenecks. Whether it's an increase in page load times, a surge in bounce rates, or a decline in server response rates, agencies can swiftly pinpoint the root causes of issues. This allows for targeted interventions to resolve bottlenecks and sustain optimal website speed.
Adaptation to Technological Changes:
The digital landscape is marked by rapid technological advancements. Continuous monitoring allows Digital Marketing Agencies to adapt to these changes seamlessly. Whether it's a new browser update, changes in search engine algorithms, or emerging web development best practices, agencies can adjust optimization strategies to align with the evolving technological landscape.
Strategies for Proactive Maintenance:
Continuous monitoring extends beyond issue identification to proactive maintenance. Agencies implement strategies such as regular software updates, security patches, and server optimizations to preemptively address potential issues before they impact website speed. Proactive maintenance is integral to sustaining peak performance over the long term.
Benchmarking and Goal Tracking:
Setting benchmarks and tracking performance goals are key components of continuous monitoring. Digital marketing agencies establish baseline metrics during the initial optimization phase and use them as benchmarks for ongoing assessments. By continually tracking progress and striving to surpass predefined goals, agencies ensure a commitment to excellence in website speed.
Measuring the Impact
In the world of website speed optimization, success is quantifiable. This section delves into the crucial task of measuring the impact of optimization efforts, providing insights into the metrics and methodologies used by digital marketing agencies to showcase tangible results.
Defining Key Performance Indicators (KPIs):
The journey of measuring impact begins with the identification of key performance indicators (KPIs). Digital marketing agencies establish a set of KPIs tailored to the specific goals of the website and the desired user experience. Common KPIs include page load times, bounce rates, conversion rates, and overall user engagement metrics.
Page Load Times:
Page load times are perhaps the most direct and tangible metric for assessing the impact of website speed optimization. Agencies leverage tools such as Google PageSpeed Insights, Lighthouse, or various Content Delivery Network (CDN) monitoring tools to measure and analyze the time it takes for a webpage to load. Decreases in load times directly correlate with improvements in user experience.
Bounce Rates:
Bounce rates, indicating the percentage of visitors who navigate away from the site after viewing only one page, are a sensitive indicator of user satisfaction. By optimizing website speed, agencies aim to reduce bounce rates. A lower bounce rate signifies that users are finding the site engaging and are more likely to explore multiple pages.
Conversion Rates:
For many websites, the ultimate goal is to convert visitors into customers, subscribers, or leads. Measuring the impact of website speed optimization includes tracking changes in conversion rates. A faster website often correlates with higher conversion rates, as users are more likely to complete desired actions when the online experience is seamless and efficient.
User Engagement Metrics:
Beyond the immediate interactions captured by bounce rates and conversion rates, user engagement metrics provide a more nuanced understanding of how visitors interact with the website. Metrics such as time on page, number of pages viewed per session, and click-through rates offer valuable insights into the overall impact of website speed on user engagement.
SEO Ranking Improvements:
Improved website speed has a positive ripple effect on search engine optimization (SEO). Agencies monitor changes in search engine rankings and visibility as a result of optimization efforts. Higher rankings and increased visibility in search engine results pages (SERPs) validate the impact of website speed on SEO performance.
User Feedback and Satisfaction Surveys:
Direct feedback from users is invaluable in assessing the impact of website speed optimization. Digital marketing agencies often conduct satisfaction surveys to gather insights into user perceptions. Positive feedback regarding the improved speed and responsiveness of the website provides qualitative evidence of the optimization impact.
Comparative Analysis Over Time:
To showcase the effectiveness of optimization efforts, agencies conduct comparative analyses over time. This involves comparing performance metrics before and after optimization interventions. The resulting data highlights the tangible improvements achieved through website speed optimization strategies.
Case Studies and Success Stories:
Digital marketing agencies leverage case studies and success stories as powerful tools for illustrating the impact of website speed optimization. These narratives showcase real-world examples of businesses that have experienced measurable improvements in user experience, search engine rankings, and overall online success after prioritizing website speed.
Conclusion:
Website speed is paramount in the digital realm, shaping first impressions, search engine rankings, and overall user satisfaction. Digital marketing agencies play a crucial role in optimizing speed through performance analyses, CDN integration, and continuous monitoring. Tangible impacts include improved SEO, reduced bounce rates, and enhanced user experiences. The iterative nature of optimization aligns with the dynamic digital landscape, making sustained excellence a commitment rather than a one-time task. In the pursuit of optimal website speed, businesses and agencies collaboratively create online experiences that captivate users and thrive in the ever-evolving digital era.