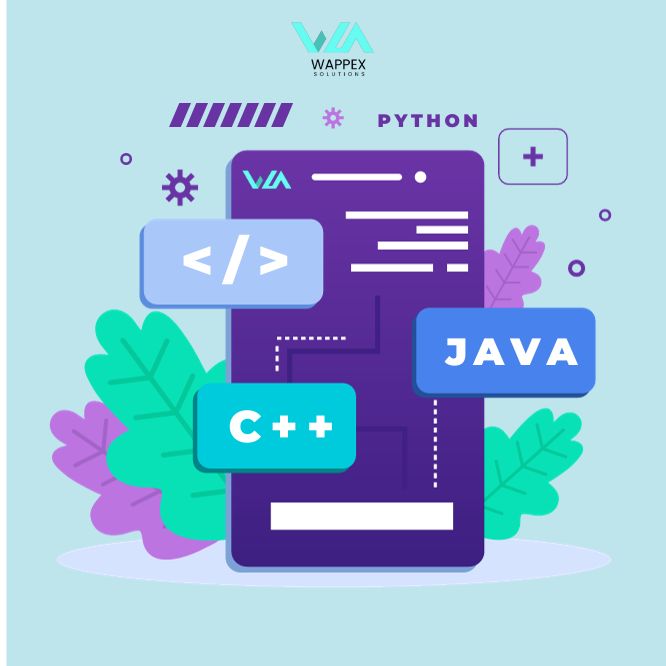 Using Mobile Applications to your Advantage
In today's fast-paced world, Mobile Applications have become an integral part of our daily lives. Whether it's for communication, productivity, entertainment, or business, mobile apps play a crucial role in enhancing our digital experiences. In this blog post, we will delve into the world of mobile applications, exploring their importance, functionality, and benefits while also shedding light on a website, Wappex Solution, where you can discover services related to mobile app development.
Understanding Mobile Applications
Mobile applications, commonly referred to as "apps," are software programs designed to run on mobile devices like smartphones and tablets. These apps offer various functionalities and services to users, making their lives more convenient, efficient, and enjoyable. They come in different categories, including social networking, gaming, productivity, health, and much more.
How Mobile Applications Work
Mobile apps function by running on your device's operating system, providing a user-friendly interface to interact with various services, databases, and functions. They can work both online and offline, depending on their design.
The Importance of Mobile Applications
Mobile applications have gained immense significance due to their versatility and accessibility. They offer users a more personalized and efficient way to access information and services, making them an essential part of our daily lives.
The Purpose of Mobile Applications
Mobile apps serve a multitude of purposes, from connecting people to streamlining business processes and providing entertainment. Their primary goal is to enhance user experiences and address specific needs.
Popular Types of Mobile Applications
Some of the most popular types of mobile apps include social media apps, games, productivity tools, navigation apps, and e-commerce platforms.
Why We Use Mobile Applications
To make the most of mobile applications, many businesses and individuals turn to services like Wappex Solutions. This platform offers Mobile App Development and related services, helping users create, maintain, and optimize their apps.
Benefits of Mobile Applications
The benefits of mobile applications are numerous. They offer convenience, accessibility, and tailored experiences. Businesses can reach a broader audience, and users can access services on the go.
Mobile Application Development
Mobile application developers, such as those at Wappex Solutions, are essential in creating these apps. They specialize in designing, coding, and maintaining mobile apps to ensure they function smoothly and efficiently.
Mobile App vs. Website
The choice between a mobile app and a website depends on your specific needs. Mobile apps offer a more personalized experience, while websites are accessible on various devices with internet browsers.
Mobile App vs. Responsive Website
Responsive websites adapt to different screen sizes, while mobile apps offer a more integrated and dedicated experience. Both have their advantages, depending on the use case.
Mobile App vs. Web Development
Mobile app development and web development are distinct fields. Mobile apps are designed for mobile devices, while web development focuses on websites accessible on browsers.
Mobile Application vs. Desktop Application
Mobile applications are designed for mobile devices, while desktop applications are meant for computers. The key difference is the platform they run on.
Mobile Application Design, Development, and Optimization
Designing, developing, and optimizing mobile applications are crucial steps in creating a successful app that meets user expectations and performs well.
How Mobile Apps Help Businesses
Mobile apps offer businesses a way to connect with their customers, streamline processes, and expand their reach, making them valuable tools for business growth.
Mobile Apps on the Web
Many mobile apps have web-based versions or offer web-based services to reach a broader audience.
Mobile Application Projects
Platforms like Wappex Solutions can assist in bringing your mobile application projects to life, from concept to development and beyond.
Mobile Application Platforms
There are various mobile application platforms available, each catering to different operating systems and devices. Wappex Solutions can help you choose the right platform for your project.
Mobile Apps vs. Websites
The choice between a mobile app and a website depends on your goals, target audience, and the user experience you want to provide. Both have their strengths and are often used in conjunction.
Mobile Application Website
We recommend visiting Wappex Solutions to explore a website dedicated to mobile app development and related services. Here, you can find solutions to all your mobile app needs.
Mobile Apps with HTML, CSS, & JS
Developing mobile apps with HTML, CSS, and JavaScript is a popular choice, allowing developers to create cross-platform applications that run on various devices.
Mobile Apps with React
React is a popular framework for building mobile apps, offering a robust and efficient development process.
Mobile Application Developers
Mobile application developers are skilled professionals who bring your app ideas to life. They specialize in designing, coding, and maintaining mobile applications.
Choosing the Right Mobile Application Development Platform
Selecting the right development platform Wappex Solutions is crucial to the success of your app. Consider factors like your target audience, budget, and the features you need.
In conclusion, mobile applications have transformed the way we interact with technology, offering us a world of possibilities at our fingertips. If you're considering developing a mobile app or need related services, visit Wappex Solutions to explore a platform that can help you turn your ideas into reality. Whether for business or personal use, mobile apps have become an essential part of our digital landscape, enhancing our lives in countless ways.