World of Design: UI/UX vs Graphics
In today's digital age, design plays a pivotal role in shaping our online experiences. Whether it's a website, a mobile app, or any other digital platform, the design is what captures our attention, making it crucial for businesses to invest in creating visually appealing and user-friendly interfaces. In this blog post, we'll delve into the distinctions between UI/UX design and graphic design, and why each of them is important. We'll also discuss the significance of graphical user interfaces and why they matter to you as a user.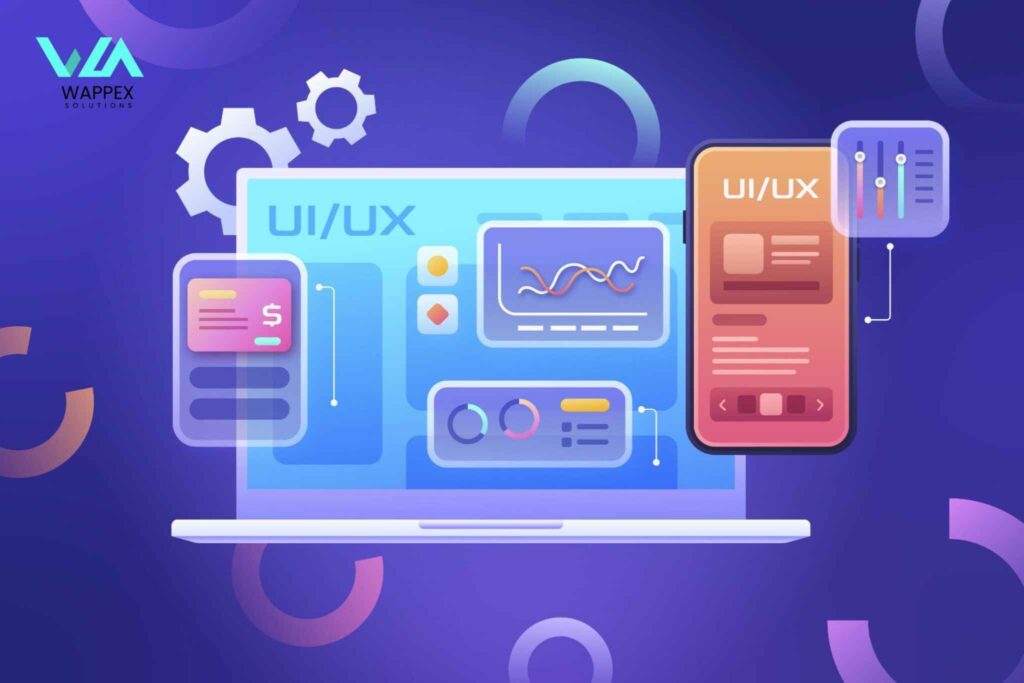 Understanding the Difference: UI/UX vs. Graphic Design
Before we dive into the world of design, let's clarify the key differences between UI/UX designers and graphic designers. While they share some similarities, their primary roles and focus areas set them apart.
Graphic Designers
Graphic designers are visual communicators. They primarily work on creating visual content that communicates a message or brand identity. This includes designing logos, brochures, posters, and more. Their work is often static and focuses on aesthetics and branding.
UI/UX Designers
UI (User Interface) and UX (User Experience) designers are concerned with how a user interacts with a digital product. They create the layout, navigation, and overall experience of websites and applications. Their work is dynamic, considering the user's journey, accessibility, and functionality.
The Magic of Graphical User Interfaces (GUI)
Graphical User Interfaces (GUIs) are the graphical representations of software or digital systems that enable users to interact with computers. GUIs have revolutionized the way we use technology, making it more user-friendly and accessible to a broader audience. GUIs use elements like buttons, icons, and menus to facilitate interactions, making it easier for users to perform tasks.
Why Are Graphical User Interfaces Important
Graphical User Interfaces are crucial because they bridge the gap between technology and users. They simplify complex tasks, enhance user experience, and allow people to engage with digital devices without requiring in-depth technical knowledge. Without GUIs, using computers and digital devices would be far more challenging.
Graphic Designer vs. UI/UX Designer: A Showdown
Now, let's pit graphic design against UI/UX design and examine why each is essential in the digital world.
Graphic Design in Marketing
Graphic design is vital for creating visually appealing and memorable branding materials. Logos, brochures, and advertisements need to grab the audience's attention, making graphic design a cornerstone of marketing.
UI/UX Design for User-Centric Experiences
UI/UX design focuses on crafting seamless and user-centric digital experiences. A well-designed interface can lead to increased user satisfaction, retention, and ultimately, better business outcomes.
The Essence of UI Graphic Design
UI graphic design, as a subset of UI/UX design, is about creating the visual elements of a user interface, such as buttons, icons, and color schemes. It aims to make the interface visually appealing and user-friendly.
What we Do as a UI/UX Designers
UI/UX designers conduct user research, create wireframes and prototypes, and work closely with developers and clients to ensure that the final product is intuitive and functional.
Why Is UI/UX Design Important
UI/UX design directly impacts user satisfaction, which, in turn, affects conversion rates and business success. A well-designed interface can make or break a digital product.
Exploring UI/UX for Responsive Web Design and Websites
UI/UX design is integral to responsive web design, ensuring that websites adapt seamlessly to various devices and screen sizes, providing a consistent and engaging user experience.
The Demand for UI/UX Design
The demand for UI/UX designers continues to grow as businesses recognize the importance of user-centered design. A great user experience by Wappex Solutions is a competitive advantage.
UI/UX vs. Web Design and Front-End Development
UI/UX design is closely related to web design and front-end development but focuses on the user experience and interface elements, while web design encompasses the overall visual design, and front-end development deals with coding and functionality.
UI/UX vs. Digital Marketing: Different Paths
UI/UX design and digital marketing are distinct career paths, with one focusing on creating user-friendly interfaces and the other on promoting products and services through various digital channels.
Are Graphic Design and UI/UX Design the Same
While both graphic design and UI/UX design involve creativity and visual elements, their purposes and roles are different. Graphic design is about visual communication, while UI/UX design centers on user interactions and experiences.
The Importance of Graphic Design in Marketing
Graphic design plays a critical role in marketing by creating visual content that attracts and engages customers. Eye-catching designs can make marketing campaigns more effective.
Graphical User Interface: Advantages and Disadvantages
Let's break down the advantages and disadvantages of Graphical User Interfaces in a tabular form:
Why Does Graphic Design Interest You
Graphic design captivates us through its power to convey messages visually and evoke emotions. Its versatility and ability to leave a lasting impression are truly fascinating.
UI/UX vs. Graphic Design: Which Is Better
Comparing UI/UX and graphic design is like comparing apples and oranges – each has its unique purpose. The "better" choice depends on your interests and career goals. Just like Wappexsol.com, where you can find services tailored to your needs, your choice between UI/UX and graphic design should align with your passion and goals.
In conclusion, both UI/UX design and graphic design play crucial roles in the digital world. They serve distinct purposes, with UI/UX design focusing on user experience and interaction and graphic design emphasizing visual communication and branding. Ultimately, your choice should align with your interests and career aspirations, much like the tailored services available at Wappex Solutions.