Web Development Services: Building Your Digital Success
In today's digital age, having a strong online presence is essential for businesses of all sizes. Whether you're a startup or a well-established company, custom web development services play a pivotal role in establishing and maintaining an effective online identity. In this article, we will explore the world of web development services, ranging from affordable options for small businesses to professional solutions for e-commerce and more.
Affordable Web Development Services
Small businesses often operate on tight budgets, making it crucial to find affordable web development services that don't compromise on quality. Fortunately, there are web development firms specializing in cost-effective solutions tailored to meet the unique needs of small enterprises. These services include front-end and back-end development, responsive design, and SEO-friendly web development, all designed to enhance your online presence without breaking the bank.
Professional Website Development
For larger businesses and organizations, professional website development is essential to compete in today's competitive digital landscape. Top web development firms offer comprehensive solutions, including full-stack development, web application development, and web development consulting. These services ensure that your website is not only visually appealing but also fully functional, providing an exceptional user experience.
E-commerce Website Development Services
The world of online retail continues to grow, and e-commerce website development services are in high demand. A custom e-commerce development agency can help you create a user-friendly, secure, and feature-rich online store that drives sales and maximizes revenue. From payment gateway integration to product catalog management, these services cover all aspects of e-commerce development.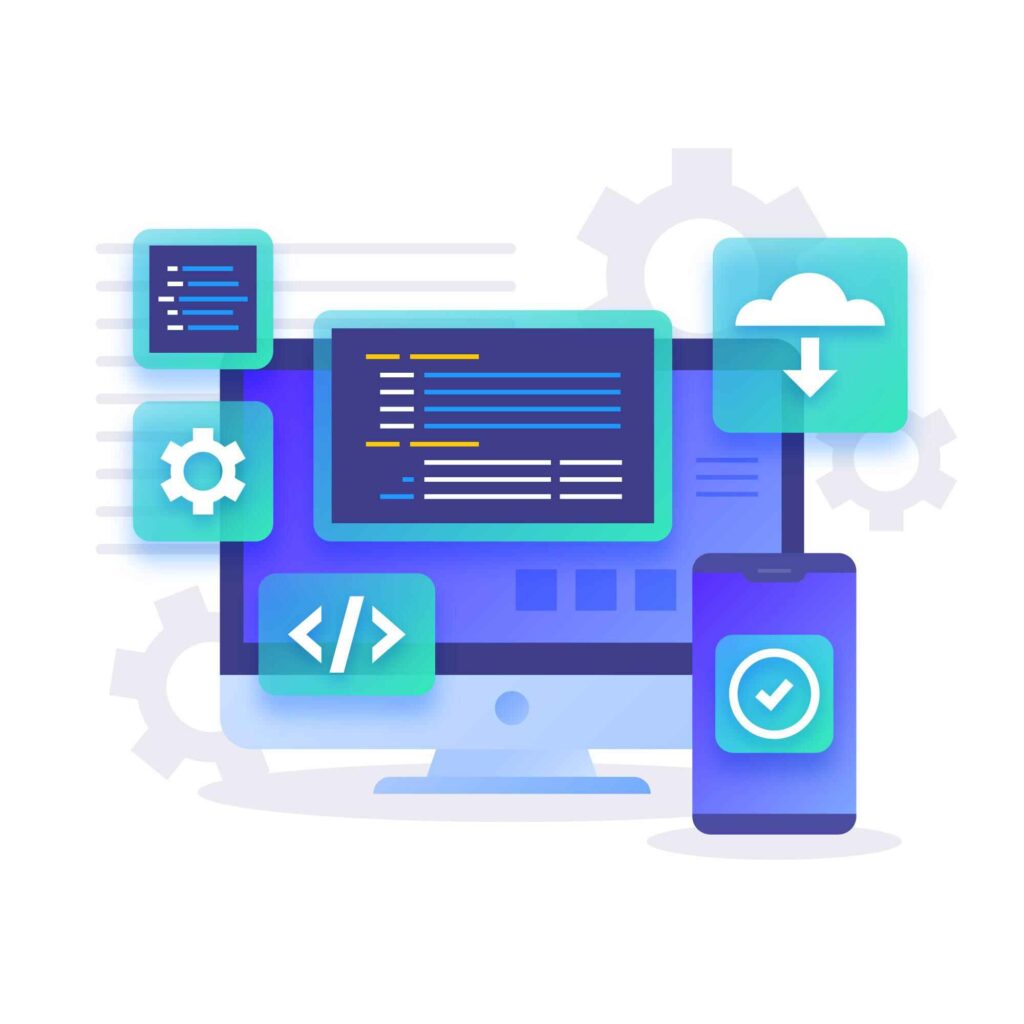 Mobile App Development Agency
In an era where mobile devices dominate user interaction, having a mobile app is crucial for businesses. A reputable mobile app development agency can design and develop applications for iOS and Android platforms, catering to your target audience and enhancing your brand's accessibility.
Responsive Web Design Company
In the age of smartphones and tablets, responsive web design is a must. A responsive web design company specializes in creating websites that adapt seamlessly to various screen sizes and devices. This ensures that your website looks and functions optimally on every platform, enhancing user satisfaction and search engine rankings.
Web Development for Startups
Startups face unique challenges in the digital realm, but web development can be a powerful tool for growth. By collaborating with a web development agency experienced in working with startups, you can create a tailored online presence that aligns with your brand's vision and goals.
Web Development for Small Businesses
Small businesses often struggle to compete with larger enterprises in the digital arena. However, with the right web development solutions, they can level the playing field. Custom web development services for small businesses focus on delivering cost-effective, user-friendly, and SEO-driven websites that attract and retain customers.
SEO-Friendly Web Development
Search engine optimization (SEO) is a critical aspect of web development. An SEO-friendly web development approach ensures that your website ranks well on search engines, driving organic traffic and increasing your online visibility. Many web development firms offer specialized SEO services to optimize your site's structure, content, and performance.
Web Development Project Management
Efficient project management is crucial for the successful execution of web development projects. A professional web development agency employs skilled project managers who oversee the entire development process, ensuring timely delivery and adherence to budget constraints.
Web Development Cost Estimation
Understanding the cost of web development is essential for businesses planning their online ventures. Web development agencies can provide accurate cost estimates, helping you budget for your project effectively. These estimates take into account various factors, including technology stack, features, and design complexity.
Web Development Technology Stack
Choosing the right technology stack is a fundamental decision in web development. A reliable web development agency can guide you in selecting the most suitable technologies and frameworks for your project. Whether you need a PHP-based CMS or a cutting-edge JavaScript framework, they ensure your website performs optimally.
Web Development Portfolio Showcase
One of the best ways to assess a web development agency's capabilities is by reviewing their portfolio. A web development portfolio showcases the projects they have completed, giving you insight into their design and development skills. It's a valuable resource for making an informed decision when selecting a web development partner.
Outsource Web Development
Outsourcing web development is a strategic choice for many businesses looking to leverage specialized expertise. By partnering with an offshore web development team, you can access cost-effective solutions without compromising on quality.
Website Maintenance and Support
Web development doesn't end with the launch of your site. Regular website maintenance and support services are essential to keep your online presence running smoothly, ensuring security updates, bug fixes, and content updates are handled promptly.
UI/UX Web Design Services
User interface (UI) and user experience (UX) are critical elements in web development. UI/UX web design services focus on creating visually appealing, intuitive, and user-friendly interfaces that enhance user engagement and satisfaction.
In conclusion, web development services encompass a wide range of solutions tailored to meet the diverse needs of businesses and organizations. Whether you're a startup looking to make a mark online or an established company seeking to enhance your digital presence, there are web development agencies and services available to help you achieve your goals. With the right partner, you can unlock the full potential of your online endeavors and pave the way for digital success.